6" Unrigged Yellow/ Lemon (3 Pack) Bottom Candy Tentacles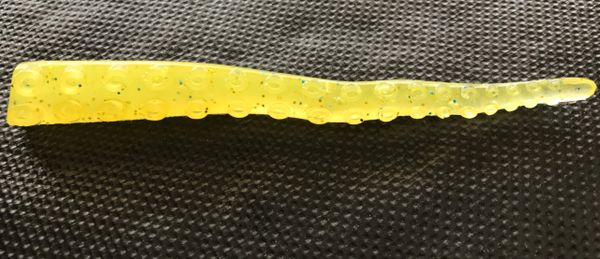 6" Unrigged Yellow/ Lemon (3 Pack) Bottom Candy Tentacles
Find these at your Favorite Local Bait and Tackle!
Just look at that juicy little guy sitting there. YOU want to eat him... he looks so tempting!
These guys are great in water over 100 feet, as they seem to come alive as the light dims in deeper water.
Amberjack, Barracuda, Jack Crevalle, and Kingfish are just a few of the fish we have hooked dragging, or jigging this lemon drop delight!