3" Unrigged Glow-in-the-Dark Pearl/ Pina Colada (8 Pack) Bottom Candy Tentacles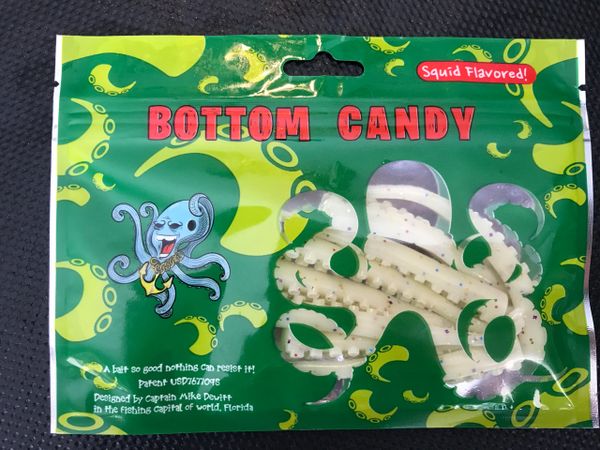 3" Unrigged Glow-in-the-Dark Pearl/ Pina Colada (8 Pack) Bottom Candy Tentacles
Find these at your Favorite Local Bait and Tackle!
The original BOTTOM CANDY color!! This tentacle started it all!!!
We found that this is the most flesh like, realistic looking octopus tentacle ever made. This little gem is deadly in darker, or deeper waters. Red Grouper, and Slab Flounder cannot resist this color pattern!
Drop it straight down or cast it out away from the boat, and slowly work it back to the boat for best results.
Packaged in a Resealable Plastic Pouch! Happy Fishing!