6" Rigged Green/ Grape Tentacle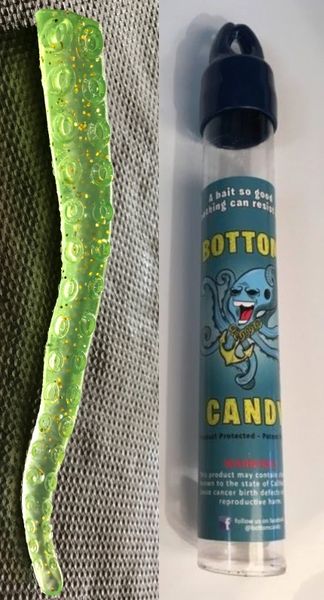 6" Rigged Green/ Grape Tentacle
This color/flavor works well both inshore, and offshore. We have caught Big Bull Redfish, and some Trophy Snook, with these.
In jettys, in passes, in the currents during strong outgoing tides, even offshore...
Well, let's just say that the fish think Bottom Candy looks as tasty to them, as you will every time you see it!
Keeper Gag Grouper, as well as Red and Mutton Snapper inhale them all day long! These are a must have in your Fishing
Arsenal.
Packaged in a Reusable Waterproof Tube! Happy Fishing!